So what is it about a thali that drives people in Bombay crazy for one? You just have to say the word thali and every Mumbaikar worth their salt will tell you about the five best thali joints you don't know in Bombay. Having been to many of Bombay's "renowned" and lesser-known joints across all corners (wait, do islands have corners?) of Bombay, Bee too are united with all those people who drool at the very mention of a thali.
Not that we understand the attraction ourselves. Is it the sight of all that overly greasy food? Maybe the limp puris? Or is it all those different bhajis that you know for sure have been touched by multiple hands in the kitchen? Or is it the inevitable post-meal bloat? Well, let's leave the reasons to the philosophers, shall we?
Before we begin, let us just clarify that thali in this post means the Gujarati-Marwari-North Indian thali specifically. That is also what most of Bombay means when they say thali. Not Malwani thali. Not South Indian thali. Not "Chinese (ugh) thali".
So, without further ado, let us introduce you to the five best thali joints in Bombay you don't know about. Or maybe you do. And maybe you like some others. But this is our list. And the food at all the places here is nice. Although they are thali joints and you may want to avoid company for a while after eating at these places. And you may need a bed to hide in too.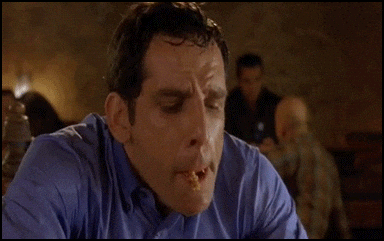 Shree Thaker Bhojanalaya
Serving Gujju food in Kalbadevi since 1945, this place is the essence of all Gujarati thali joints in Bombay. Fast, friendly service. Large meal spread. Crowded. And everything is laden with extra ghee. 10/10 would recommend.
Chetana
An old-school hangover in an increasingly gentrified (at least when it comes to eating joints) part of the city, everybody knows Chetana for their Daal-Baati-Churma. And yes, this is part of their Rajasthani thali menu. Unlike most thali joints in this list though, service at Chetana isn't always friendly. Maybe the serving staff has to eat there every day and that affects their disposition.
Thackers
Not a place you should visit when you're really really hungry. Because they're always crowded, especially for weekend lunches, and you will wait so long you might be tempted to walk over to Bachelorrs for some chilli ice-cream and sandwiches. But if you can control your hunger, then Thackers is a necessary stop on your Gujju thali journey.
Shree Laxmi Gujarati Thali
Our only entry from North Mumbai, this (unassuming) place in Andheri West has been catering to Gujjufoodcoma fetishists for longer than McDonald's has even existed. If you do go here, it is the weekend thali you need to go for because puranpolis.
Friends Union Joshi Club
The name is a mouthful, the place is unassuming (and difficult to find), the service has never been the best but Bee have been big fans of this tiny hole in the wall for the longest time. Lately, we have been hearing distressing reviews of the already tardy service which is okay but we've also received reports that the food is no longer what it used to be. But because we have many memories of the amazing food we've eaten here, this tiny place in the bylanes of Kalbadevi is still #1 on our list of thali joints in Bombay. And yes, we're happy to tag along if you decide to go for a taste.
One deservedly honourable mention on this list needs to go to Delhi Highway at Times Square in Saki Naka. Low on soda and high on taste, this North Indian thali place is the only one that doesn't leave us with gastric memories in our throat. We didn't include this in our top-5 only because our experience has been a little inconsistent. Amazing one day, a little pheeka the other but well worth a visit.
So that's our list of thali joints. Feel free to let us know your favourites in the comments. Better yet, invite us to meet you there to discuss your inbound requirements. We're game. Just don't come at us with your Maharaja Bhogs and your Golden Stars and your ghastly The Village please.
By Deepali Kale
---
Subscribe to Beeswax
Never miss a blog post from Bee. We write about brand strategy, storytelling, inbound, keeping promises, small business and remote. We also write about Bombay and thali joints and food. Sign up to receive our updates via email.
"*" indicates required fields